Bok choy and ramen noodles add Chinese flair to this salad.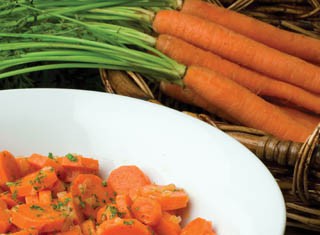 This easy-to-make side dish features garlic, shallots and Marsala to flavor fresh carrots.
Carrots and ginger marry in this sweet-savory spring soup flavored with lemon, parsley, white wine and fresh chives.
This quick, easy and satisfying turkey noodle soup utilizes leftover turkey and homemade stock, but you can also substitute chicken in the recipe.
Tried and tasted for more than 40 years, this recipe calls for V8 Juice and ketchup.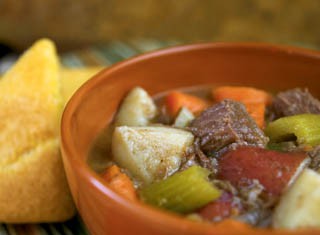 Chuck roast and a variety of spices add flavor and appeal to this wintertime favorite.
These carrots are a great side dish for any entrée, flavored with dill and parsley.
The secret to perfectly roasted vegetables lies in the timing. Time this combination of potatoes, mushrooms, butternut squash and baby carrots for a flavorful side.