Celebrate fall flavors with a simple, delicious dish featuring cauliflower and butternut squash.
Broccoli and cauliflower take on a whole new identity when cooked with high heat and only a little olive oil and seasoning.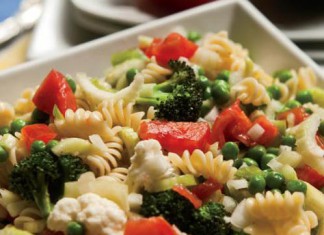 This sweet yet savory pasta salad calls for rotini noodles, fresh vegetables and a sweet cucumber vinaigrette.
A signature dish from Carmon's Restaurant in Champaign, Illinois.