This eclectic soybean salad gets its flavor from apples and cottage cheese.
Fresh from the garden, the tastes of cabbage, carrots, celery, corn, tomatoes and potatoes combine for a chunky vegetable soup to warm your soul.
A good homemade broth benefits soups, sauces and a variety of other dishes.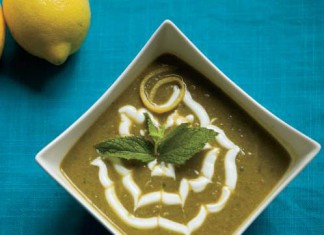 Green soup that's good for your heart! Peas are loaded with cholesterol-lowering soluble fiber, and the onions, garlic, carrots and celery all contain powerful disease-fighting nutrients.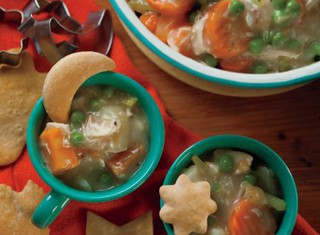 Pot pie soup, made with chicken or leftover turkey, is lower in calories, fat and sodium with far more vegetables than its traditional pot pie counterpart.
Select your favorite pasta to use in this beef and vegetable soup with just a hint of spiciness.
Use your slow cooker to roast a chicken with fresh herbs and vegetables, and when you get home at night, it will literally fall off the bone.
Wow your family and friends with this simple yet spectacular fruit salad featuring apples, cherries and toasted pecans.