From cheese hats to "cheese orphans" to gourmet gas station cheddar, here's how to experience Wisconsin's epic cheese scene like a hungry local.
Southwestern flavors take center stage in this breakfast dish.
These pizza sticks with buffalo chicken, cheese and green onions are the perfect dish to serve at any get-together or sports party.
Wisconsin has ranked No. 1 in the nation for cheese production for more than a century.
You can taste lots of delicious products on the North Carolina Cheese Trail thanks to nearly a dozen dairies and creameries across the state.
With close to 150 dairies and the largest average herd size in the nation, let's raise a glass to New Mexico's booming dairy industry.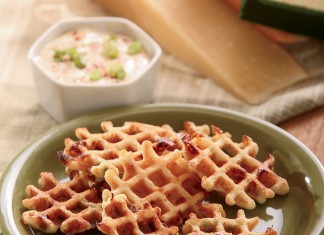 These bite-sized waffles put a twist on the traditional breakfast item. Featuring bacon and chives, serve them as a tasty appetizer.
Ohio farms, wine and cheese trails, and more offer lots of fun and adventure.