You can taste lots of delicious products on the North Carolina Cheese Trail thanks to nearly a dozen dairies and creameries across the state.
Roasted red pepper dip makes tastes delicious on its own with chips or as a spread for sandwiches, wraps or burgers.
With close to 150 dairies and the largest average herd size in the nation, let's raise a glass to New Mexico's booming dairy industry.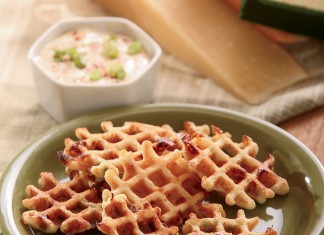 These bite-sized waffles put a twist on the traditional breakfast item. Featuring bacon and chives, serve them as a tasty appetizer.
Ohio farms, wine and cheese trails, and more offer lots of fun and adventure.
Thomasville dairy farm's passion for stewardship yields high-quality cheese.
Absolutely all five nutrient-rich food groups (grains, vegetables, fruits, milk/cheese and meat/protein) are represented in this sweet-savory barbecue chicken pizza.
Wisconsin cheese industry encompasses production and beyond.