This homemade ricotta cheese is so fresh and creamy that you'll never bother with store-bought again.
Pine River Dairy has been making dairy products since 1877.
The Diedrich family continues to build a legacy with their third-generation farm.
Diverse agriculture industry helps Wisconsin thrive nationally.
Fresh pesto and gooey cheese pair with pork chops in this upscale panini.
Arborio rice, green peas and minced herbs are cooked to perfection in white wine.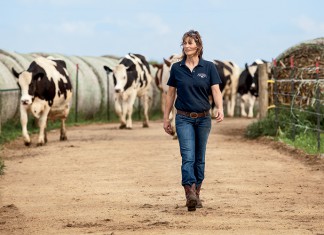 A new initiative helps dairy farmers grow and flourish.
Wisconsin dairy companies capitalize on the state's high-quality milk supply.