Arborio rice, green peas and minced herbs are cooked to perfection in white wine.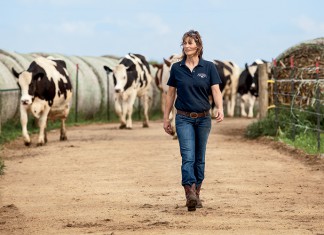 A new initiative helps dairy farmers grow and flourish.
Wisconsin dairy companies capitalize on the state's high-quality milk supply.
State's innovative industry supports economy, provides jobs.
Oregon's artisan cheese industry demonstrates expert skill, high quality.
Add a white cheddar twist to classic pimento cheese for your next party.
Get in touch with your Southern side with this Classic Pimento Cheese recipe, featuring mild cheddar cheese.
Local food movement spawns Arkansas niche products.