Serve a savory breakfast with this sweet potato hash recipe. Poached eggs add a nice texture.
Sweet barbecued meatballs are the perfect, hearty dish to feed a crowd.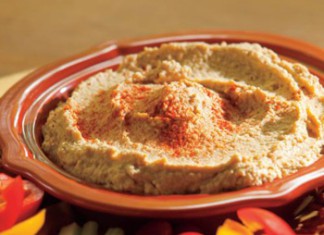 Give traditional hummus a spicy kick with chili powder and cayenne pepper in this crowd-pleasing recipe.
This sweet and savory variation on classic chili features turkey, sausage, sweet potatoes and garbanzo beans. Serve with cornbread and a green salad.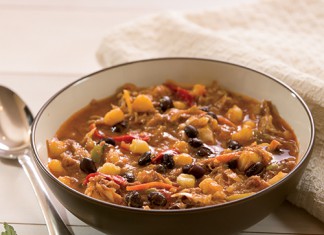 Give life to leftovers! Combine leftover barbecue with veggies and spices for a zesty, hearty soup.
The slow cooker works well melding the flavors of leftover chicken, beans, fresh herbs and seasonings for a simple white chicken chili.
In this version of a Tex-Mex-inspired corn dish, the kernels are cut off the cob, but you can use the same flavorings over corn still in the husk.
This corn, black bean and avocado salsa is the perfect accompaniment to tacos or tortilla chips. Grilling the corn gives the dip the perfect smoky flavor.