Sweet berries combine with tangy cheese for a tasty appetizer.
Fresh vegetables and herbs combine for a healthy, hearty breakfast.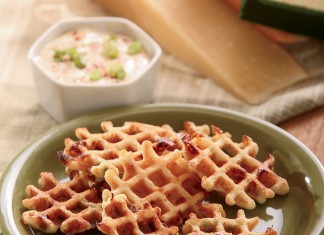 These bite-sized waffles put a twist on the traditional breakfast item. Featuring bacon and chives, serve them as a tasty appetizer.
A classic pairing of steak and potatoes makes for a great appetizer.
Try this twist on traditional potato salad that includes lemon, basil and bacon for your next picnic or potluck.
Put a twist on classic deviled eggs with white onions, green onions and fresh chives.
A classic crowd-pleaser, Garlic Mashed Potatoes are smooth, creamy and delicious.
Arborio rice, green peas and minced herbs are cooked to perfection in white wine.