A tasty and unexpected way to use apples in a sweet dessert.
This canning recipe has a peachy variation.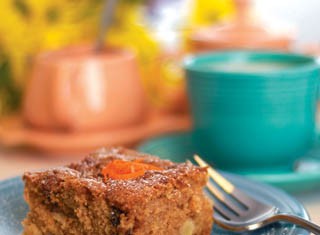 Prepare this apple-cinnamon coffeecake at night and pop it in the oven the next morning for a breakfast treat.
These sweet summer fruit turnovers dusted with cinnamon get a kick from cayenne and whiskey.
This cinnamon-rich cake can be a Christmas treat or enjoyed any time of the year.