Skip prepackaged hot cocoa mix and make your own, then top with homemade marshmallows.
Get into the holiday spirit with festive peppermint hot chocolate.
These brownies not only look gorgeous, but perfectly capture the taste of a red velvet cake in brownie form.
Delicious over fruit, frozen yogurt or even a slice of low-cholesterol angel food cake, the low-fat chocolate syrup has a deep cocoa flavor that is not too sweet.
Rich, sweet chocolate sheet cake is a classic dessert, easy to make and perfect for feeding a crowd.
Chocolate and zucchini are two unconventional ingredients that team up for a family favorite bread recipe.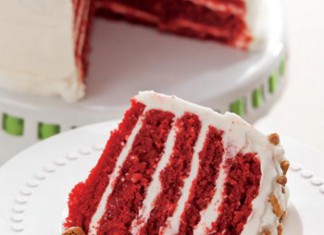 This classic Southern cake stands five layers tall and is topped with a nutty cream cheese icing.
Add a spicy kick to pork tenderloin with a flavorful rub featuring cocoa powder, chile peppers and paprika.