Upgrade your backyard cookout menu this summer with 10 of our tastiest barbecue side dishes.
Spice it up with fresh jalapeno cornbread, made in a cast-iron skillet.
A 4-H member shares his prize-winning recipe for classic country cornbread dressing, perfect for Thanksgiving dinner.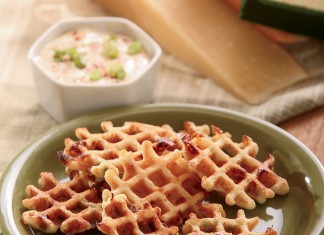 These bite-sized waffles put a twist on the traditional breakfast item. Featuring bacon and chives, serve them as a tasty appetizer.
Southern cornbread is the perfect start for crunchy croutons.
Comfort yourself with a hunk of jalapeño cornbread knowing that it's 75 percent whole grain from the white whole-wheat flour and whole-grain cornmeal.
A perfect Southern side dish, this easy cornbread recipe has a hidden healthy addition: broccoli.
A classic Southern favorite, this cornbread recipe works for just about any meal.