Few flavors complement one another quite like coffee and chocolate – a classic duo that stars in Mocha Mousse.
A hearty, nutritious casserole, this dish uses any type of potatoes, fresh kale, scallions and two types of cheeses.
Chocolate-covered pecans and vanilla whipped cream top this decadent pie with a bottom layer of chocolate.
Sweet chocolate truffles make for great food gifts.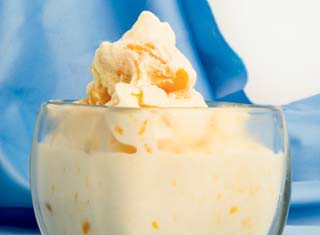 Fresh, in-season peaches make the perfect summertime treat to cool you down on hot days.
This strawberry chiffon pie features a light, fluffy strawberry cream mixtures and is served chilled.
The tasty combination of strawberries and lemon comes together in these sweet biscuits.
Homemade cream caramels are an impressive and tasty gift for friends.