Sweet blackberries and raspberries add a fruity note to classic yellow cupcakes.
See how to make our deliciously fruity Berry Berry Cupcakes recipe.
These mini versions of classic carrot cake are sure to be a crowd pleaser.
Celebrate the cool flavor of peppermint and chocolate this season with a tasty, easy-to-eat cupcake.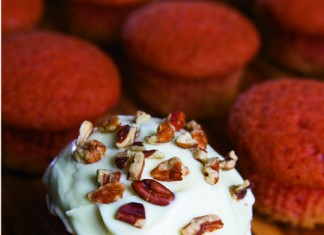 You can't go wrong with red velvet cupcakes, topped with a fluffy crown of cream cheese frosting, an elegant addition to any party spread.