Illinois' agritourism industry brings fun to the farm, while teaching people about the importance of agriculture.
Illinois dairy farmers secure export markets, create branded products.
Did you know that June is National Dairy Month? Celebrate with these mouthwatering dairy recipes.
Nebraska dairy farmers produce milk that's fresh and very local.
The state's beef and cattle industries are on track, despite several challenges.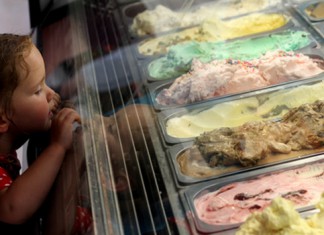 Dairy farmers in Maryland have formed the nation's first farm-based ice cream trail.
2012 marks the 75th annual June Dairy Month. Celebrate with recipes featuring dairy products, from cheese to milk to yogurt, breakfast to dessert.
Indiana, the second largest ice cream production state in the nation, is home to a spectrum of ice cream production from local on farm natural flavors to traditional comfort flavors on the grocery store shelves.