The state's beef and cattle industries are on track, despite several challenges.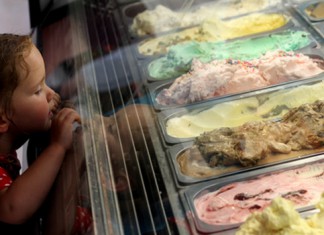 Dairy farmers in Maryland have formed the nation's first farm-based ice cream trail.
2012 marks the 75th annual June Dairy Month. Celebrate with recipes featuring dairy products, from cheese to milk to yogurt, breakfast to dessert.
Indiana, the second largest ice cream production state in the nation, is home to a spectrum of ice cream production from local on farm natural flavors to traditional comfort flavors on the grocery store shelves.
A dairy farming family finds a way to stay in business by moving from milk production to Jersey cheese.
Finish up your meal with a delectable panna cotta, garnished with mixed berries.
A family farm finds a way to keep its dairying dreams alive – by selling milk directly to consumers, jumping on the local trend to protect its farmland from developers.