Add a pop of color to boring deviled eggs for a bright and festive snack.
Put a twist on classic deviled eggs with white onions, green onions and fresh chives.
Cucumbers and herbs put a new spin on deviled eggs.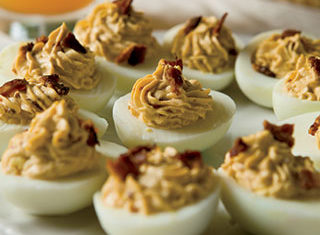 Chipotle chile peppers and paprika add a spicy kick to classic deviled eggs.
Crack open some facts about the delicious egg.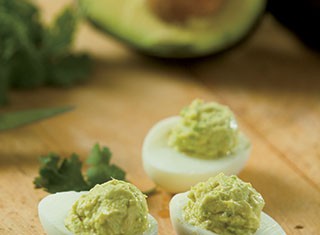 Give deviled eggs some unexpected, yet delicious flavor with fresh avocado and lime juice.
This basic recipe for deviled eggs with mayonnaise can be modified to be creamier, chunkier, spicier or tailored to flavors of your choosing.