When the big game is on, you don't have time to mess with gourmet recipes. Give these quick and easy, delicious dips and munchies a try. They're sure to be a crowd-pleaser.
Football fans get mighty hungry on game day. Here are a variety of dips both savory and sweet to feed the whole crowd this Super Bowl Sunday.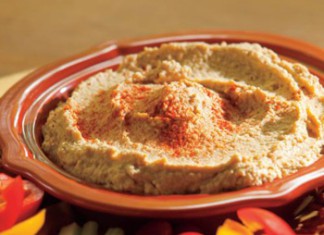 Give traditional hummus a spicy kick with chili powder and cayenne pepper in this crowd-pleasing recipe.
A classic crowd pleaser, this easy spinach dip can be prepared ahead of time and baked when you're ready to serve.
Make this quick veggie dip, featuring low-fat yogurt as a base, for tailgates, showers and parties.
Here are a few of the dips, snacks and potluck recipes that may end up on my Super Bowl menu this Sunday. What's on yours?
A warm and bubbly cheesy dip, this party-pleasing recipe features bacon and turnip greens.
Greek yogurt and cream cheese combine for a delicious base in this smoked salmon dip recipe, which gets a flavorful kick from horseradish and dill.