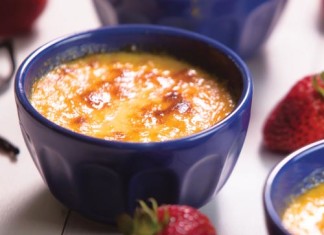 Classic creme brulee gets a sweet upgrade with honey and fresh berries.
Make a quick version of classic Hollandaise sauce to complete your Eggs Benedict dish.
Tangy lemon curd is a perfect topping for desserts, including Blueberry Panna Cotta.
Learn how to separate egg whites when a recipe calls for just whites or just yolks.
This decadent French dessert for chocolate pots de creme is easier than you think.
Garlic tomatoes and peas combine for a wonderful fresh side dish.