Learn how to make basic pizza dough using flour, yeast and a little time for rising and kneading.
Cinnamon and pumpkin blend for an ideal autumnal breakfast bread.
Enjoy light, fluffy, four-ingredient biscuits for breakfast with jelly, or serve them on the side with dinner.
These herbed shortbread cookies can be decorated with frosting or topped with whipped cream.
A 4-H member created this recipe for a berry-filled cornmeal cake, which won the cook-off at the National Cornbread Festival.
Our decadent take on classic gingersnap cookies calls for them to be drizzled with sweet white chocolate.
Learn how to make almond biscotti to share with friends or enjoy with morning coffee.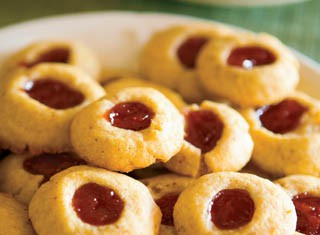 A gorgeous and delicious cookie with a nutritional benefit. Each cookie is one-half whole grain and contains the antioxidant Vitamin E.