It's the unofficial holiday that unites mathematicians and dessert lovers – Pi(e) Day! In honor of March 14 or 3/14, we bring you some of our favorite pie recipes.
Support your local farmers market during National Farmers Market Week – and the rest of the growing season, too.
Sure, June is National Dairy Month, but what would a dairy month be without cheese?
There's no fooling around here – April is filled with awesome food holidays, including National Garlic Month, Grilled Cheese Month, Fresh Celery Month and more.
Did you know that Feb. 22 is Cook a Sweet Potato Day? Here are a few ways to celebrate.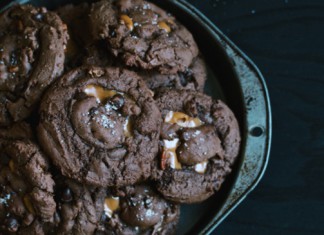 Check out our favorite cookie recipes from across the web for National Cookie Month.
May 15 is National Chocolate Chip Day, a holiday that honors my guilty pleasure – how I get my chocolate fix when there are no sweets in the house and I'm too lazy to make cookies.
In honor of National Pecan Day, read the health benefits of pecans in a nutshell, and find 13 pecan recipes to enjoy these nutritious nuts.