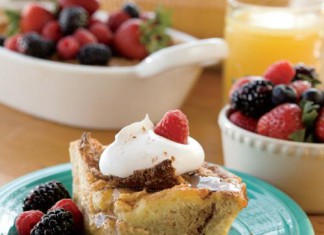 Prepare the batter for this simple french toast recipe the night before, and just bake the casserole in the morning before topping with berries, syrup and whipped cream.
Sweeten your morning by adding honey to this classic breakfast dish.
Celebrate National Breakfast Month throughout September with fun facts and recipes.
Try this quick-and-easy blueberry take on french toast next time you want to make a special breakfast treat.