Green beans, wax beans, kidney beans and garbanzo beans are featured in this Four Bean Salad.
Get creative with the kids on these easy, healthy and tasty zucchini "boats."
Zesty Beet Hummus is not only good for you, but looks pretty too with a bright pink hue.
Try your hand at a classic Mediterranean favorite, made with garbanzo beans.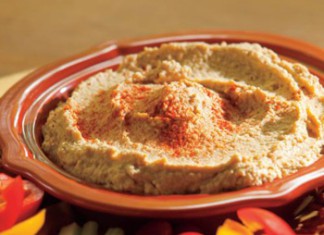 Give traditional hummus a spicy kick with chili powder and cayenne pepper in this crowd-pleasing recipe.
This sweet and savory variation on classic chili features turkey, sausage, sweet potatoes and garbanzo beans. Serve with cornbread and a green salad.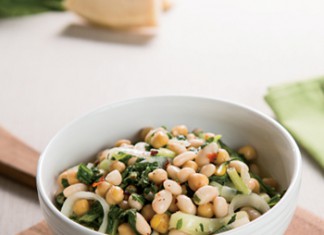 Get your greens in this hearty dish, which can be eaten alone or on top of pasta.
Garden-fresh green beans and edamame (green sweet soybeans) star in a traditional four-bean salad with an Asian twist.