Garlic Recipes and Articles About Garlic
This hearty dish is a classic from eastern North Carolina.
Fresh zucchini takes the place of pasta in this summer salad.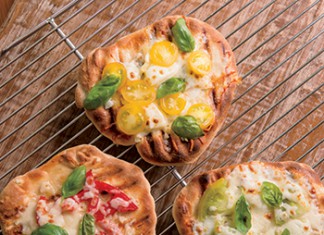 Colorful tomatoes and mozzarella cheese are highlighted by fresh basil in this perfect summer pizza recipe.
Fresh parsley and mint make a tasty sauce that goes great on lamb burgers.
This fresh and flavorful seafood dish is the perfect appetizer for a crowd.
Healthy and delicious, this summer side dish will disappear fast.
No more sticky fingers. Serve your BBQ chicken Cobb salad-style by topping chopped lettuce with beautiful layered rows of cheese, beans, corn and tomatoes.
Skip carryout and build your own delicious New Orleans-inspired muffuletta. The olive salad truly takes it up a notch.