Garlic Recipes and Articles About Garlic
Delicious duck gives pho a flavor boost.
Hearty and flavorful, this stew is served best over creamy mashed potatoes.
A hearty chowder is cozy for cool nights.
Enjoy the quintessential soup combo – creamy tomato soup and grilled cheese – all in the same bowl. Skip buying canned soup and simmer your own in less than 20 minutes.
Classic chicken and dumpling soup is toasty warm on cold nights.
This hearty dish is a classic from eastern North Carolina.
Fresh zucchini takes the place of pasta in this summer salad.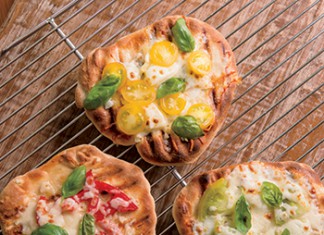 Colorful tomatoes and mozzarella cheese are highlighted by fresh basil in this perfect summer pizza recipe.