A sweet and spicy peanut sauce pairs perfectly with Thai noodles.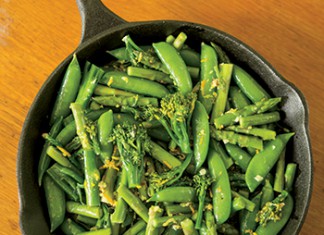 Fresh asparagus, broccolini and sugar snap peas bring the flavors of spring to this easy side dish.
Put a new spin on classic carrot cake cupcakes with zesty candied ginger.
Put a fall spin on traditional whoopie pies with flavorful pumpkin cookies and a rich cream cheese filling.
Sweet with a little spice, break out of the shell with these cookies featuring three versions of ginger.
Commercial ginger and turmeric grows in the heart of Savannah.
Fresh shrimp, ginger, peppers and eggs combine for a filling fried rice dish.
Guests will love these tiny finger-food sandwiches, featuring sweet potatoes, ham and pepper jelly.