Try this savory salad for a different and refreshing side dish.
Asian flavors infuse this filling noodle dish.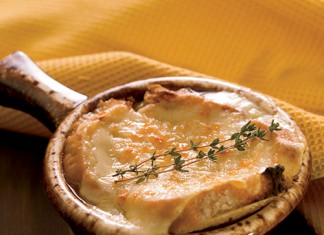 A warm comforting dish, this soup features four different types of onions including red, white, yellow and green.
Throw tasty ingredients into a slow cooker for a filling breakfast the next morning.
Smoky Romesco Sauce adds delicious flavor to mini crab cake appetizers.
A sweet and spicy peanut sauce pairs perfectly with Thai noodles.
Small, hand-held pies are given a summery twist with cold chicken salad in a buttery crust.
Tangy soy sauce, sesame oil and green onions add Asian flare to a curled carrot slaw.