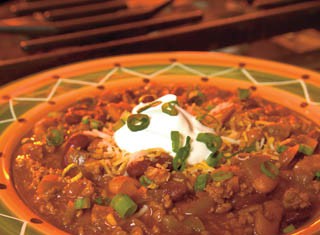 A classic, no-fuss chili recipe that gets down to the basics- pinto and kidney beans, savory garlic, pungent onions and sweet bell pepper.
A great family dish, this classic Italian casserole features ground beef and three types of cheeses.
I'm prepping for baby to arrive, and I decided that we might like to eat when he gets here. I spent the weekend making tons of dishes to freeze so all we have to do is grab and reheat.
Try this chili recipe from the tomato experts at Red Gold.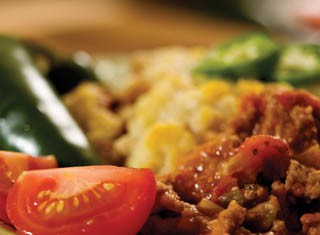 Add some Southwestern flair with this spicy dinner of beans, corn, ground beef and tomatoes.
This family favorite recipe gets a pungent twist with a ribbon of blue cheese going through this savory meat loaf.
Try your hand at this company-worthy, beautifully sliceable meatloaf. It's like mom used to make, only better.