These flaky, cheesy puff pastry bites topped with fresh asparagus make the perfect addition to a springtime breakfast or brunch menu.
Onions and apples come together for a delicious fall tart.
A hearty, nutritious casserole, this dish uses any type of potatoes, fresh kale, scallions and two types of cheeses.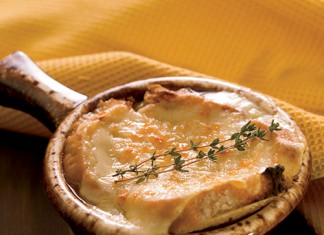 A warm comforting dish, this soup features four different types of onions including red, white, yellow and green.
Bursting with fresh herbs, these bite-sized mushroom tart appetizers are full of flavor.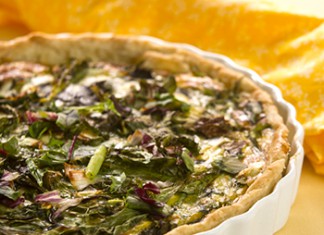 This breakfast tart, filled with country ham, spring greens and Gruyere cheese, is perfect for a family brunch or special occasion.
Our sweet potato casserole goes the opposite direction of the typical requisites of marshmallows and brown sugar. Instead, this savory side dish gets its flavor from bacon, rosemary, shallots (a variety of onion) and Gruyere cheese.