Three delicious layers come together to make one amazing pie.
Tasty gingerbread cookies are a wintertime staple.
Pork tenderloin brined and glazed with delicious apple cider pairs perfectly with mashed sweet potatoes.
What's better than strawberry french toast? How about strawberry french toast with bacon? In sandwich form?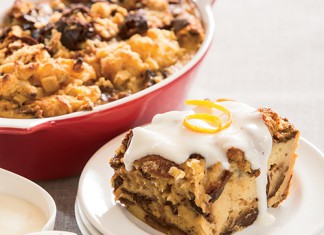 A holiday twist on classic bread pudding, this recipe uses panettone bread.
A deliciously moist dessert, this cake uses three types of milk and highlights spring strawberries.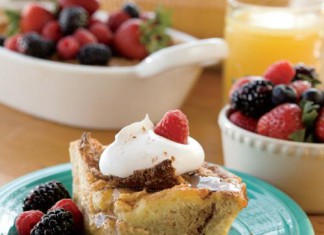 Prepare the batter for this simple french toast recipe the night before, and just bake the casserole in the morning before topping with berries, syrup and whipped cream.
Serve these cheesy, savory two-bite appetizers at your next party.