No backyard? No problem! Use our Indoor Gardening Guide to give your living spaces an edible makeover.
Try brining your turkey this Thanksgiving for a deliciously moist and flavorful bird.
Lemon balm isn't common amongst backyard herb gardens, but it's easy to grow and results in several great recipes.
The National Restaurant Association predicts that uncommon herbs will be a popular food trend in 2018.
Naturopathic companies serve a growing need.
Fresh herbs add a flavorful kick to classic deviled eggs.
Arborio rice, green peas and minced herbs are cooked to perfection in white wine.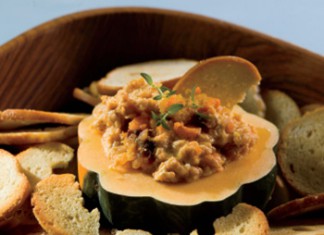 The flavors of fall – including roasted winter squash and sweet potatoes – are packed into this chunky, creamy dip, perfect for Halloween and Thanksgiving.