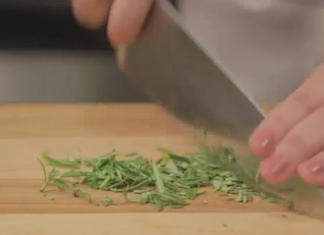 Learn how to chop fresh rosemary and add flavor to your favorite sweet and savory dishes. Plus, get a few of our favorite rosemary recipes.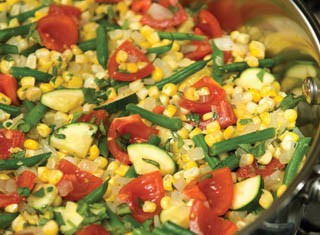 This summer dish's rich colors and farm-fresh ingredients of corn, zucchini, tomatoes and green beans serve up nicely with any entree.
Read our tips for planting herbs, and share your herb gardening experience.
This complex parsley mint pesto is filled with deep flavors. Serve is as a topping or spread, or use it for dipping.
Juicy watermelon combines with garden herbs, bell peppers and cucumbers to create this summer soup that requires no cooking.
Potato wedges coated with thyme, oregano and rosemary are roasted until golden and tender.
Combine frozen and fresh veggies with flavorful herbs for a simple, healthy one-dish vegetarian dinner or flavorful side dish.
Rosemary, a perennial evergreen shrub, can easily be grown in a home or garage during the winter months. The key is to make sure the area is cool and moist.