Wisconsin agriculture stays strong through industry partnerships.
Quality animal care and young farmers are critical to booming sector.
Swine farm generates electricity and economic impact for local community.
Heritage breeds prove popular among consumers, chefs.
Georgia cattle and hog farms satisfy many tastes.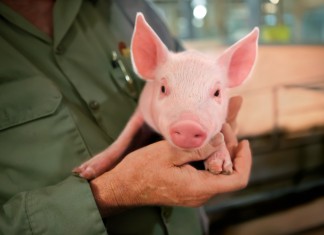 Biosecurity and food safety remains important to Oklahoma pork producers.
Meet Tennessee's single most destructive animal.
Nebraska farmers, university researchers collaborate on more nutritious beef and pork.