Learn why you should visit Chaney's Dair Barn in southern Kentucky to see robots milking cows and enjoy the best ice cream you've ever tasted.
Cool off this summer with fresh, homemade ice cream.
Sweet blackberries pair perfectly with tangy balsamic vinegar in this unique dessert.
Sweet apples and cranberries over cinnamon ice cream is one delicious dessert.
Keep the celebration going long after Independence Day with these fun July food holidays featuring our favorite summertime foods.
Take a look at 13 fascinating dairy facts about your favorite products including milk, cheese and ice cream.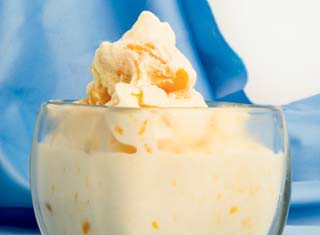 Fresh, in-season peaches make the perfect summertime treat to cool you down on hot days.
Oklahoma dairy farms are in the spotlight during an annual ice cream contest at the Oklahoma State Fair.