Sweet berries combine with tangy cheese for a tasty appetizer.
Flavorful sage gives standard fruit salad an upgrade.
This refreshing fruit salad is tossed with a sweet and tangy honey-lime dressing for a little added flavor.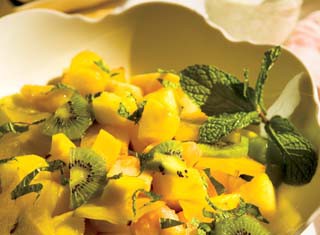 A fruit salad with in-season mango and pineapple showcases mint, both as a salad garnish and mixed in the creamy, mojito-inspired lime topping.