Give burger night a Mediterranean flair.
Local growers take pride in Colorado products that have become well-known to consumers across the country.
The sheep market is holding strong in Ohio.
This slow-cooked lamb stew gets a Moroccan flavor from cumin, coriander, cinnamon, cayenne, ginger and garlic. Serve with couscous and a dollop of Greek yogurt, or enjoy on its own.
Tangy goat cheese and sweet peppers complement hearty lamb on this tasty pizza.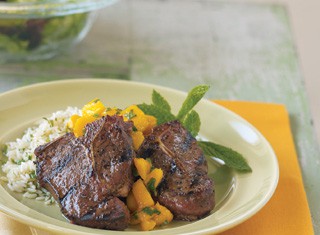 Add fresh, tropical flavor to grilled lamb chops with a bright mango sauce.
Let your slow cooker do the work in this hearty, filling lamb and fig stew with sweet potatoes.
Serve a hearty meal with flavorful grilled lamb chops and an array of brilliantly colored potatoes.