Quinoa, tomatoes and greens amp up classic chicken and rice.
Creamy Potato Leek Soup pairs perfectly with a cool salad.
A classic pairing, you can't go wrong with chuck roast and vegetables.
These simple roasted carrots taste and look delicious.
Warm up with this creamy mushroom and leek soup recipe that features three types of mushrooms.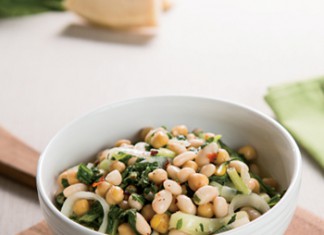 Get your greens in this hearty dish, which can be eaten alone or on top of pasta.
Fresh from the garden, the tastes of cabbage, carrots, celery, corn, tomatoes and potatoes combine for a chunky vegetable soup to warm your soul.
Fresh bell peppers, zucchini, red onion and cherry tomatoes are grilled and then doused with thyme, garlic and balsamic vinegar for a tasty side dish.