There's even more to be thankful for.
As amazing as that first turkey sandwich tastes the night after the big feast, by Friday I'm ready for something a little different.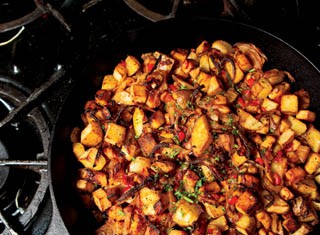 An unusual breakfast idea is turkey hash, where you sauté leftover turkey with potatoes and top it with a fried egg.