This fresh and colorful summer salad combines lettuce, cucumbers and heirloom tomatoes with salty bits of bacon.
TKM Bengard Farms grows lettuce production in Florida.
Juicy pork burgers are a flavorful addition to your next cookout.
Florida's 'Lettuce King' paves the way for future breeders.
Dust off the grill for these extremely flavorful BLT burgers, featuring a sweet onion mayonnaise.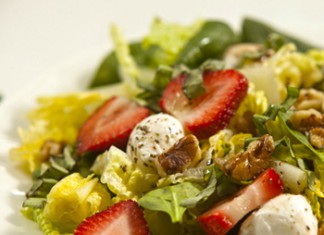 Fresh, in-season strawberries and spinach accompany crunchy walnuts and mozzarella cheese in this refreshing salad.
Sweet grapes, crunchy almonds and curry powder give this chicken salad recipe an extra dose of flavor.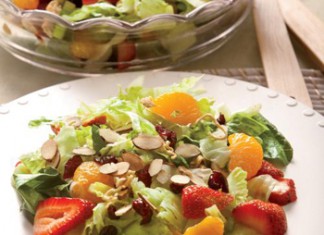 A fresh salad with an Asian-inspired dressing featuring peanut oil and red pepper sauce. Strawberries and mandarin oranges add sweet flavor, while ramen noodles provide a satisfying crunch.