From steakhouses to brunch spots, these farm-to-table restaurants in Los Angeles are begging for a spot on your foodie bucket list.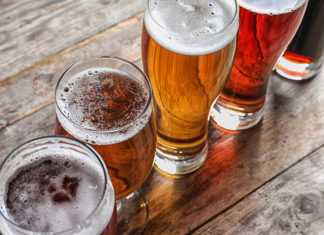 Learn about 10 awesome farm-to-pint breweries across the United States that are sourcing local ingredients for their beers.
These Chicago restaurants feature seasonal, locally grown food from Illinois farms.
Two of New Mexico's premier chefs are working with the NMDA to promote state agriculture.
Thanks to several restaurants and organizations, local New Mexico ingredients are getting their turn in the spotlight.
Give the gift of Ohio this holiday season with these locally made products.
Discover five of the top farm-to-table restaurants you need to put on your New York City bucket list. 
Family-owned farms in Wisconsin are serving up fresh, local feasts at dinner on the farm events across the state.