Home
Tags
Macaroni and cheese
Upgrade your backyard cookout menu this summer with 10 of our tastiest barbecue side dishes.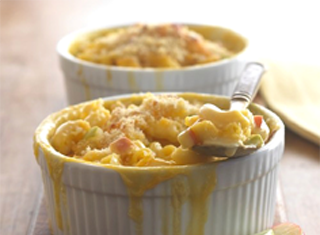 Add sweet apples to this savory, cheesy comfort food.
Prevent food boredom this holiday season by putting a spin on the boring traditional dishes like the classic favorite mac and cheese.
This healthy version of mac and cheese uses heart-healthy versions of milk and cheese, whole-wheat macaroni noodles, and nutrient-rich spinach and sun-dried tomatoes.