Try a fruity spin on water with refreshing lemon, mango and spicy ginger.
Fresh zucchini and carrot "noodles" act as the base of this vegetable salad.
This sweet, soothing autumn soup featuring pumpkin, mango and ginger has a little kick.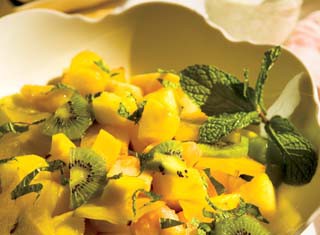 A fruit salad with in-season mango and pineapple showcases mint, both as a salad garnish and mixed in the creamy, mojito-inspired lime topping.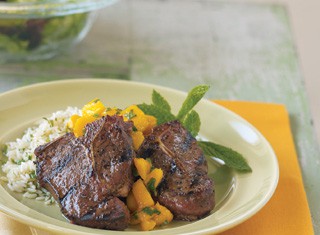 Add fresh, tropical flavor to grilled lamb chops with a bright mango sauce.