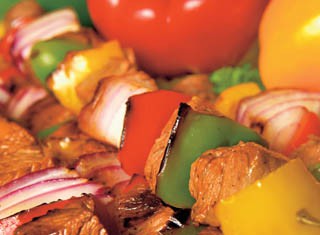 Marinade beef cubes overnight for a delicious grilling party, with grilled veggies and mushrooms to accompany.
The secret to perfectly roasted vegetables lies in the timing. Time this combination of potatoes, mushrooms, butternut squash and baby carrots for a flavorful side.
Country ham, mushrooms and cheddar cheese come together in this delicious breakfast omelet.
Dark, dank and moldy? Sounds perfect for mushroom farming.