Sweet chocolate donuts (doughnuts?) get a little extra something with holiday spices.
Sweet apple-cinnamon bread and dried apples amp up tasty bread pudding.
Decadent macaroni and cheese is made even better with lump crabmeat.
Creamy and delicious, this filling past bake features four different types of cheese.
Instead of buying them at the grocery store, try making your own tasty sausage patties with flavorful spices and lean ground pork.
Put a fall spin on traditional whoopie pies with flavorful pumpkin cookies and a rich cream cheese filling.
Take a different approach to pumpkin this year with this silky mousse, topped with nutmeg caramel.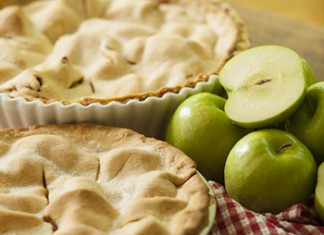 This classic apple pie features a yummy rum sauce to pour on top.