For a twist on the traditional pumpkin pie, try this similar dessert that is made with butternut squash.
This healthier version of the classic creamy soup features fresh asparagus and a dash of nutmeg for flavor.
A classic southern dessert gets an upgrade with chocolate and pistachios.
This sweet, fruity glaze is perfect for a city ham.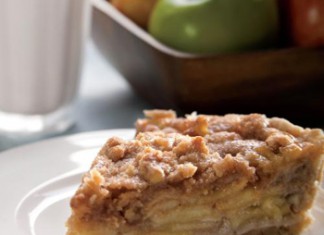 This classic American dessert bursts with apple flavor from two different varieties of the fruit, and a sweet, nutty crunch from the streusel topping.
Cinnamon and pumpkin blend for an ideal autumnal breakfast bread.
Serve these cheesy, savory two-bite appetizers at your next party.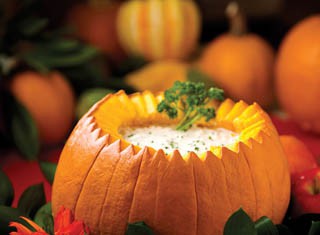 Hot, cheesy dip baked and served in a pumpkin shell.