These tasty tacos are made in the slow cooker, so they're ready to eat when you get home.
A classic crowd pleaser, this easy spinach dip can be prepared ahead of time and baked when you're ready to serve.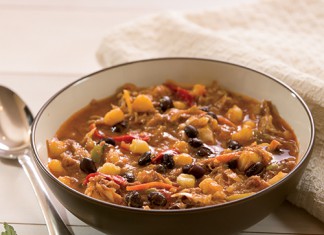 Give life to leftovers! Combine leftover barbecue with veggies and spices for a zesty, hearty soup.
Similar to minestrone, this stew swaps potatoes for the pasta and throws in some collards for a hearty blend.
Whip up this fresh, healthy salad in no time. It's perfect for a summer picnic.
Add a spicy kick to pork tenderloin with a flavorful rub featuring cocoa powder, chile peppers and paprika.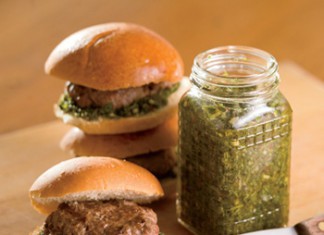 Try these South American-inspired sliders, featuring an herb-filled chimichurri sauce, at your next cookout.
Tangy goat cheese and sweet peppers complement hearty lamb on this tasty pizza.