Home
Tags
Parmesan cheese
Cozy up with a hearty and healthy bowl of Vivian Howard's collard green soup.
This Italian dish makes for a hearty and delicious weeknight meal.
This easy mushroom recipe combines breaded portabella mushrooms, parmesan cheese and pasta sauce.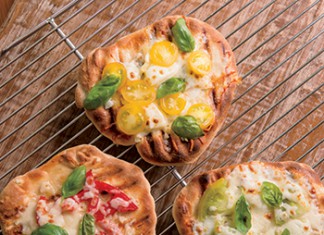 Colorful tomatoes and mozzarella cheese are highlighted by fresh basil in this perfect summer pizza recipe.
This fresh and flavorful seafood dish is the perfect appetizer for a crowd.
Everyone is sure to love cheesy pesto shells.
Whether a crunchy topping or addictive snack, these onion straws will be gone in no time.
A hearty, nutritious casserole, this dish uses any type of potatoes, fresh kale, scallions and two types of cheeses.