Home
Tags
Parmesan cheese
An Italian inspired dish, this easy dinner is on the table in no time.
This one-pan recipe by chef Vivian Howard is a crowd-pleasing favorite on the breakfast or brunch table.
Forget all that layering. Get the tase of lasagna with delicious and easy roll-ups instead.
Cozy up with a hearty and healthy bowl of Vivian Howard's collard green soup.
This Italian dish makes for a hearty and delicious weeknight meal.
This easy mushroom recipe combines breaded portabella mushrooms, parmesan cheese and pasta sauce.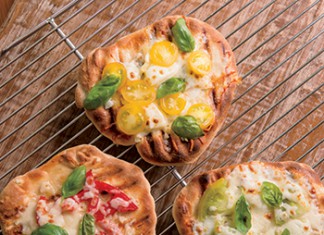 Colorful tomatoes and mozzarella cheese are highlighted by fresh basil in this perfect summer pizza recipe.
This fresh and flavorful seafood dish is the perfect appetizer for a crowd.