Home
Tags
Parmesan cheese
Fresh yellow squash, corn and cheese tortellini come together for a delicious summer pasta salad.
Simple, yet delicious, Parsley Pesto Mayo goes great on top of Corn Fritters.
Use spring peas and salty ham to amp up plain pasta.
An Italian inspired dish, this easy dinner is on the table in no time.
Cold pasta salad is made better from fresh veggies and basil.
Fresh and filling, this Brussels sprouts side dish is made better with bacon.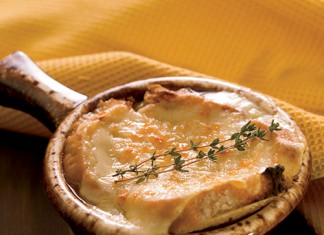 A warm comforting dish, this soup features four different types of onions including red, white, yellow and green.
This upscale side dish from Chef & the Farmer's Vivian Howard features tender scallions with fresh herbs and Parmesan croutons.