Sweet and simple, this frozen dessert is a tasty treat.
Fresh peaches and crunchy pecans pair well with brined turkey tenders.
Check out this helpful infographic with 8 fun facts about peaches..
This peach crumble recipe is the perfect summertime dessert. Full of juicy peaches and topped with old-fashioned oats and walnuts, it will satisfy your sweet tooth and give you an excuse to use up all your fresh summer peaches.
Healthy salmon gets a flavorful addition from easy-to-make peach chutney.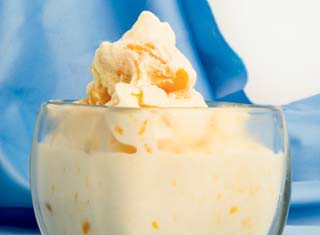 Fresh, in-season peaches make the perfect summertime treat to cool you down on hot days.
Crowd-pleasing All-Season Peach Squares are made with fresh white peach jam.
Fresh fruit and angel food cake on the grill is the perfect way to ring in summer.