This quick and easy appetizer features savory ham and fresh veggies like broccoli and green peppers.
Tangy goat cheese and sweet peppers complement hearty lamb on this tasty pizza.
This chicken dish features a sweet marmalade glaze that balances out the curry flavor.
A touch of cayenne and jalapeno peppers give this classic hummus a spicy kick.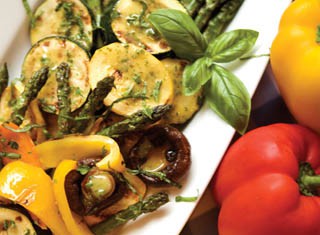 Turn garden-fresh veggies into gourmet grilled delicacies with a basil vinaigrette.
Did you know that red bell peppers are better for your health than their green, yellow and orange cousins?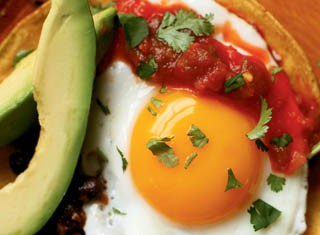 Give breakfast a south-of-the-border twist by topping fried eggs with black beans and salsa served on a warm corn tortilla.
The refreshing salad is simple and satisfying, but pine nut-crusted goat cheese and champagne vinaigrette adds a little kick to the dish.