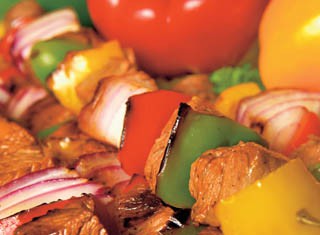 Marinade beef cubes overnight for a delicious grilling party, with grilled veggies and mushrooms to accompany.
Pepperoncini peppers add a lot of flavor to this hearty Italian pot roast.
Hearty vegetables, tomato paste and olive oil make a healthy, low-fat party dip.
Use white tomatoes, white sweet peppers and Jaloro peppers for a unique spin on traditional salsa.