Make this easy ice cream pie recipe that has a chocolate cake and dark chocolate fudge frosting crust.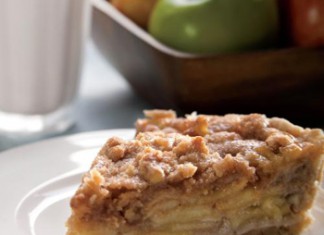 This classic American dessert bursts with apple flavor from two different varieties of the fruit, and a sweet, nutty crunch from the streusel topping.
Switch it up this season with decadent holiday dessert recipes like Apple Gingerbread and Five Layer Red Velvet Cake.
This scrumptious pie combines chocolate, peanut butter and coffee for a crowd-pleasing dessert.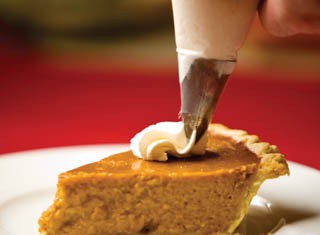 Our version of the holiday classic, pumpkin pie, calls for ginger, cloves and cinnamon.
In rural Perry County, Tennessee, Armstrong Pie Company's fried fruit turnovers have proven recession-proof and helped create and retain much-needed jobs.
When it comes to excuses to eat pie, Thanksgiving takes the cake. Here's a quick recipe roundup of our favorite Thanksgiving dessert recipes ranging from pie and cake to tarts, crisps and macarons.
Read our roundup of favorite fall desserts from food bloggers we met at Food Blog Forum in Nashville.