For a twist on the traditional pumpkin pie, try this similar dessert that is made with butternut squash.
Get the taste of a Goo Goo Cluster in pie form! This frozen dessert is sure to please fans of the Tennessee candy.
Make this easy ice cream pie recipe that has a chocolate cake and dark chocolate fudge frosting crust.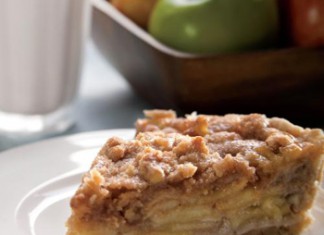 This classic American dessert bursts with apple flavor from two different varieties of the fruit, and a sweet, nutty crunch from the streusel topping.
This scrumptious pie combines chocolate, peanut butter and coffee for a crowd-pleasing dessert.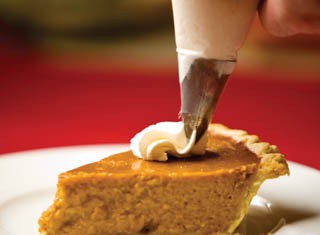 Our version of the holiday classic, pumpkin pie, calls for ginger, cloves and cinnamon.
In rural Perry County, Tennessee, Armstrong Pie Company's fried fruit turnovers have proven recession-proof and helped create and retain much-needed jobs.
Read our roundup of favorite fall desserts from food bloggers we met at Food Blog Forum in Nashville.